Jos et tykännyt aikasemmasta versiosta niin nyt jos koskaan kannattaa tämä bussi ladata.
Bussiin on tehty todella paljon muutoksia/modauksia joka tekee tällä bussilla ajamisesta entistäkin nautinnollisempaa.
Mikäli omistat uusimman version (1.04) Voit tehdä seuraavat muutokset busseihin jotta bussi toimii oikein. Bussi toimii hyvin ilman tätäkin muutosta mutta mikäli kohtaat jotain ongelmia tämä on ratkaisu siihen:
Tee seuraavat muutokset MAN_D94.bus, MAN_D94_ZF.bus i MAN_hiD94.bus tiedostoille:
➀ model\model_D94_CG.cfg ➝ model\model_D94.cfg (model\model_hiD94_CG.cfg ➝ model\model_hiD94.cfg dla wersji hybrydowej)
➁ model\paths_CG.cfg ➝ model\paths.cfg
➂ model\passengercabin_D94_CG.cfg ➝ model\passengercabin_D94.cfg
➃ script\door_CG_varlist.txt ➝ script\door_varlist.txt
➄ script\door_CG.osc ➝ script\door.osc
Bussista löytyy kuusi eri versiota:
D94 VOITH DIWA 854.5
https://youtu.be/5jM1oXwTGHU
D94 ZF 6HP-592
https://youtu.be/aQoQJK2YjWA
hiD94 CVT Hybrid
https://youtu.be/uYgxD4M7QPA
D94S Suburban I-Shift AT2612D
https://youtu.be/DioVesct1kM
D94S Suburban ZF S 6-80
https://youtu.be/Df7pO58TZFg
AI-versio
Kaikki muutokset [Englanniksi]:

Here is the complete list of modifications:
Outdoor Lighting:
➥ redesigned headlights (lens) modified traffic lights and daytime running lights LED lamp from the split indicator
➥ modified front and side indicators (LEDs)
➥ modified rear lights (LED)
➥ working side-marker lamps
➥ changed the color of the upper side lights
➥ modified upper rear lights (stop shared with indicator)
➥ added 3D models of buttons opening the door from the outside with backlight
➥ new rims for the version of Suburban
Interior Lighting:
➥ fluorescent interior with modern white color
Mechanics:
➥ D28i modified engine power matched to the transmission
➥ gearbox Voith 854.5 SensoTop sensitive to the strength of pressing the gas and the substrate angle
➥ added a new version of the transmission ZF6HP592 + separate sounds
➥ added a new hybrid version of its own dedicated sound
➥ fixed angle / tilting steering wheel (typical for German cars)
➥ weight varies depending on the model
Safety:
➥ switching reverse automatically turns on hazard lights
➥ sound notification on reverse gear engaged
➥ increased coverage for headlights
Electronics:
➥ automatic switching controller stops on IBIS (by qbasob)
➥ notification sound for the "on-demand"
➥ sound notification for closing the door
➥ automatic kneeling all axes with the door open (even with hot button)
➥ bus stop brake turn off automatically when the throttle
Comfort:
➥ air conditioning (on pressing the A / C on the desktop and / or operates most efficiently when the engine warmed up)
➥ quiet interior well insulated from the noise generated by the motor
Appearance:
➥ modification of outdoor lighting
➥ external LCD displays
➥ display font changed to Silkeborg
➥ "swing doors" - swing doors (odskokowo-sliding) opening to the outside
➥ markings removed and BVG MAN
➥ plastic caps MAN urban version and the new version tourism wheels
➥ seal on meeting the standards model EURO4
➥ flags posted outside during national holidays (German)
➥ 10 additional repaintów
Interior:
➥ redesigned desktop, new buttons, controls, clocks
➥ new touch IBIS
➥ internal LCD displays
➥ Separation passenger cab driver (by Nick)
➥ upgraded interior in passenger / modern materials on the floor, walls, ceiling
➥ version Suburban tinted materials and new seats
➥ new upholstery seats
➥ new naturals
➥ marking in POLISH
Sounds:
➥ engine sounds, retarder'a, shaft come mostly from the manual page LC and have been adapted to other sounds
➥ reversing warning sound comes from LU200
➥ sound stop on request - modify the sound of the door closing LC manual page, found on the web
➥ sound of the closing door - door warning found on the network, pneumatic door personally recorded
➥ sounds of air inside and outside - personally recorded
➥ sound erase the ticket - Erasers in Metro de Madrid, personally recorded
➥ IBIS'a the sound of the change of direction - found on the web
➥ sounds telepania the manual page LC + slightly increased volume in the configuration
➥ new engine sound when pressing the gas seen in Warsaw Lion's City and properly set the configuration to best simulate the effect
➥ sounds characteristic of the transmission ZF gearbox version with ZF6HP592
➥ engine sounds a hybrid version of the old proven sounds mixed with the sounds of D94 Solaris Urbino 10 (because the base is a Cummins engine)
----------------------
Tekijä:
Mattez
ÄLÄ LATAA MODIA MUILLE SIVUSTOILLE TAI PALVELIMILLE ILMAN TEKIJÄN LUPAA!
LATAA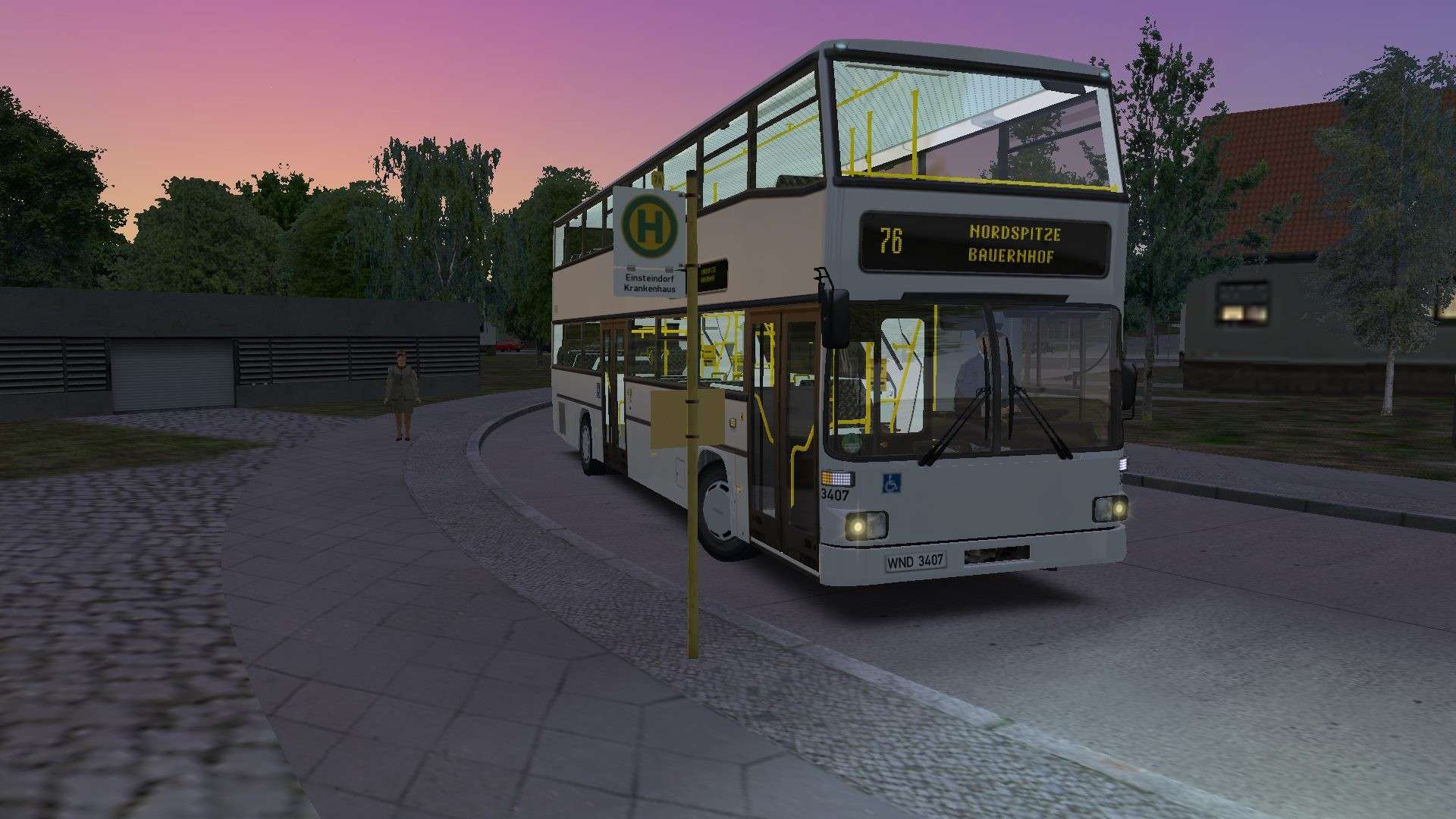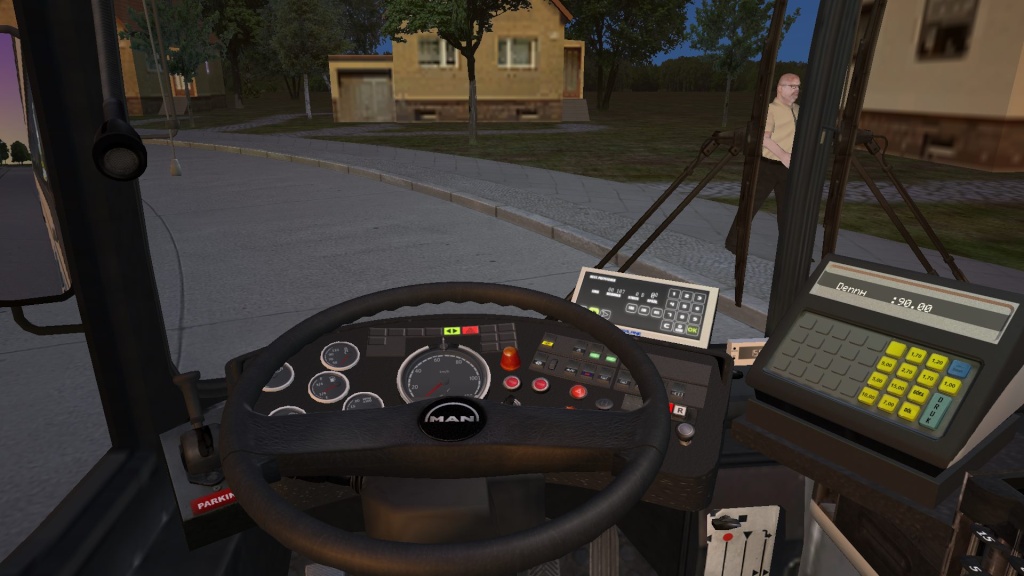 Alkuperäinen aihe: http://strefa-omsi.pl/Watek-MAN-SD-D94-v2-0-17-06-2013--1068